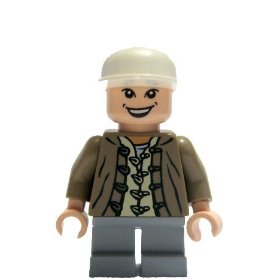 Short Round is a fictional charecter from the Indiana Jones and some of Forrest Fire Films's Video's
Personality
Edit
He has a very cheery attitude, but in a way, a very neglected personality
Portrayers
Edit
Forrestfirefilms Biography
Edit
In Lego Indiana Jones - Mutt Williams, Short Round gets decapitated by a tree cutter... thing, and is replaced by Mutt Williams.
Short Round reappears in Lego Indiana Jones - Short Round Gets Replaced, meaning he was either cloned ("Oh no, Short Round! Oh well, I guess I can just clone another one.") or he simply came back to life, like many of the people who die in Forrest's videos. He is told by Indy that he is being replaced by Mutt Williams, and when he runs away upset he is hit by a truck.
Short Round interviews to be Batman's new sidekick in The Lego Batman and Superman Movie, stating that he used to work for Indiana Jones until he was replaced, and that he is now very lonely and hungry.
Short Round appears in Lego Indiana Jones - What Ever Happened to Willie Scott, although this was most likely set before he got replace, because Mutt Williams was mst likely not his sidekick when Willie Scott was still around.
In Lego Indiana Jones - The DNA Results, Indiana Jones finds out that Mutt is not his son, and therefore he is not legally responsible for him. He leaves with Short Round, and Short Round is presumably his sidekick again.